Contact Us
We offer many services for customers needing duplicate sales receipts from any store worldwide- varying from printing fake receipts that you have made yourself, to providing a full replica designed receipt for you.

Do you have a question? we have a Frequently Asked Questions Section - this may cover your question, have a look, if your query isn't covered on that page - drop us an email - info@salesreceiptstore.com - we endeavour to reply within one business day.
If it's really urgent: text us at +447939242680 (include your email address, as we may reply by email)
We welcome all emails with a few exceptions:

Any email that contains wording on using our product in any form that is not legal. IT WILL NOT BE ANSWERED.
Postal Address:
SalesReceiptStore.com, 83 Derrington Avenue, Crewe CW2 7JB, United Kingdom
For Delivery Times: See our FAQ page.
***Your credit card statement will read***
***"AW- ClontacaEnterprises+442033188334"***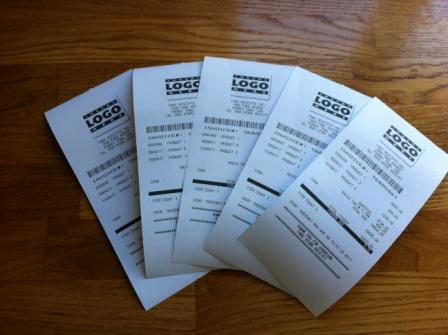 Our Payments are Managed Securely by Allied Wallet
Refund Policy: All products returned to us in merchantable state within 30 days of purchase will receive a full refund. Please note customized receipts and prints are not merchantable.

For billing questions: please call Allied Wallet at +442033188334 or Click Here